In 2006 Glenice Buck established GBD with the aim of building a landscape design business which designs gardens that are innovative, inspiring, creative and sustainable so that clients will enjoy their outdoor spaces for years to come. GBD strives to provide high quality customer service and qualified knowledgeable advice for all of your arboricultural and horticultural needs.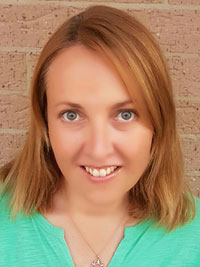 Glenice is an award winning landscape designer, she has over 20 years' experience in the Landscape Design and Horticulture Industry. Horticulture is not just a career for her, it is her lifelong passion. In 2014 she was awarded a Fellow of the Australian Institute of Landscape Designs and Managers (AILDM) for her dedicated service and continued support of AILDM and the landscape industry by volunteering her time to work on the National Council of AILDM.
In 2014 she also won the Gold Medal at the Grand Designs Live Garden Show held in Sydney for her garden called Pollination.
Qualifications
Diploma of Applied Science (Landscape) from NSW Northern Institute TAFE (Ryde).
Diploma of Horticulture (Arboriculture) AQF Level 5 from NSW Northern Institute TAFE (Ryde).